The most beautiful girl in the sea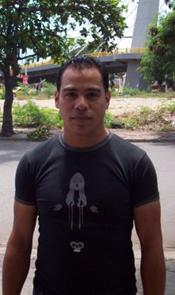 MISS SEA BEAUTY INTERNATIONAL PAGEANT is proud to Welcome you to our official website - It is a private company that organize an annual Local and International Beauty Competition, It has its headquarter in Caracas capital of the Republic of Venezuela and its presided by Peter Ponce.

Mr. Ponce has been involved in beauty pageants for over twenty years and MSBI has been a major sponsor in several beauty pageants before he became a franchise holder. It was in the year 1992 that Mr. Ponce was first invited to participate in Ms. Carival Beauty Pageant In St Vincent and the Grenadines as a sponsor.

Mr. Ponce responded well to the invitation and became a major sponsor, He is also the International Franshise holder of very Important Regional and International Beauty Pageants Such like Miss Carival ,Miss Easterval, Miss Maja World, Miss Caribbean World,World Miss University, etc. Well known and prestigious pageants worldwide This Year We have a new chanllege.we are inviting over 25 beautiful delegates from around South, Central ,North America , Europe and the Caribbean.
In the Year 2013, we will be hosting the pestigious Contest full of charm , Elegance , Glamour and Talent The pageant is slated to be held in - Grenada on the 9th of February. With Preliminaries in Petite Martinique and Carriacou
in 2013 countries like ; Argentina ,Bolivia ,Barbados,Colombia,Costa Rica ,Curacao ,Chile ,Dom. Rep.,Ecuador ,Honduras ,Latvia , Lebanon, Los Roques ,Margarita Island, Mexico ,Panama , Peru, Puerto Rico,Saona Island ,San Andres Is.Trinidad/Tobago ,Uruguay And Venezuela among others have already comfirm their participation.
We look forwards to welcome you and your beautiful delegate to our annual MISS SEA BEAUTY INTERNATIONAL PAGEANT 2013 and help us to make this event the best ever , we thank you for your great cooperation and may the almighty lord Bless You.

Yours Sicerely

Peter Ponce

Chairman of Miss Sea Beauty International Pageant 2012